Yes, we are on a roller coaster ride here in Ireland. Besides saying I needed a break from blogging, I kept being creative. At last, I found a sustainable print-on-demand shop with great shirts and bags.
In Autumn, I stumbled over TeeMill, I think, on Instagram and checked it out. I signed up but didn't do anything with it just yet. It felt rather confusing at first, and I am still not sure I set up the page and shop properly. Also, I feel a bit reluctant to talk about my creative ventures because I started so many things and never kept them going.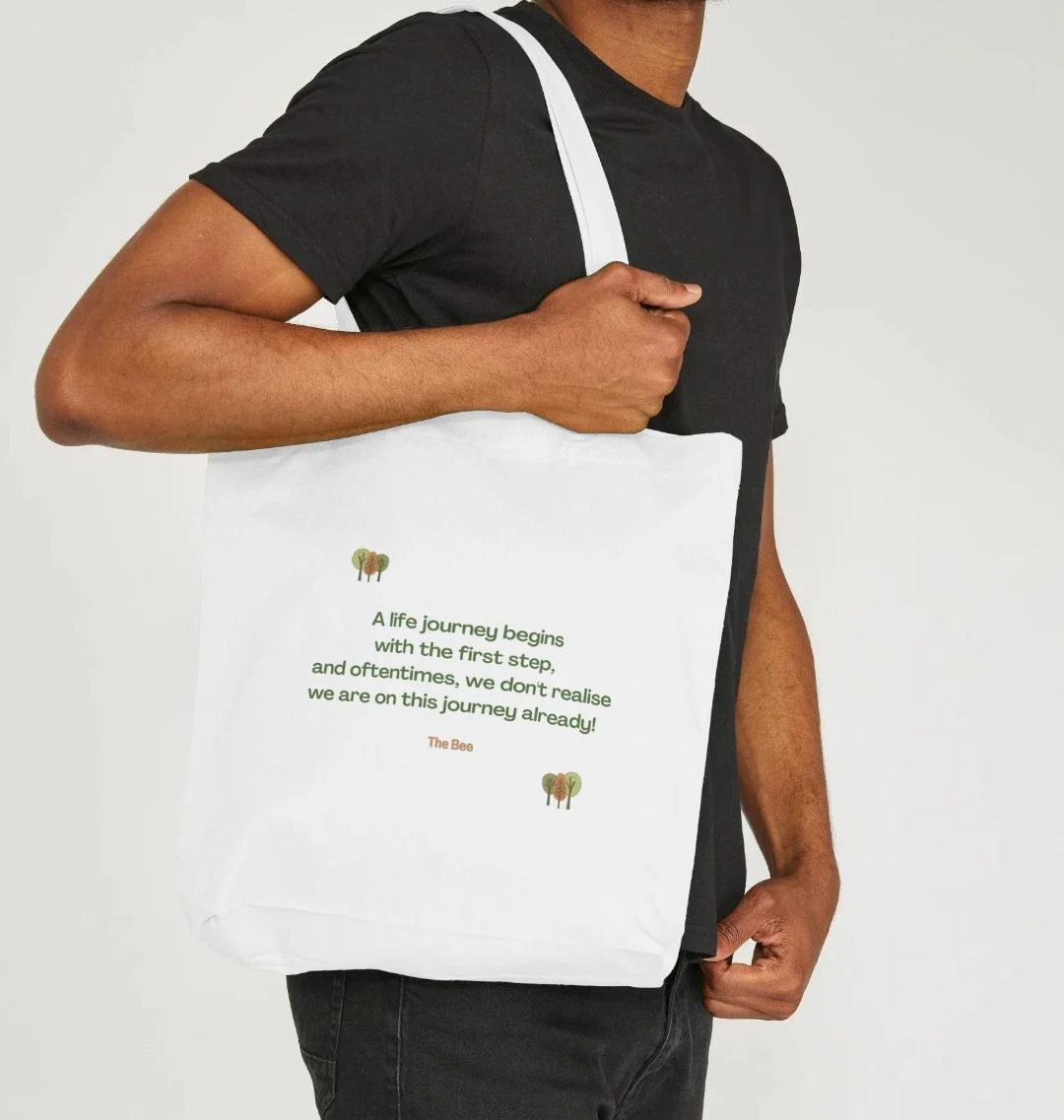 However, creating the shirts & bags is a lot of fun, and I feel I am supporting a great sustainable business idea. TeeMill writes about themselves:
Out there in fossil-fuel powered business-as-usual land, 60% of clothing is made from plastic and 99% is never recycled. Organic materials, renewable energy and the tech to make only what people need when they need it is possible when combined with a revolutionary approach to design.

By designing every product from the start to come back and be remade, instead of going to landfill, instead of making waste, we make new products from it.

To scale that idea up, we built a platform – Teemill. It enables anyone to start a sustainable brand on a circular model from day one.

It's free.

We make products from natural materials, using renewable energy, and print products on-demand, in the seconds after they are ordered. By only producing what people need when they need it, we create efficiencies that, when reinvested, make sustainability an affordable, accessible reality.

Even so, the most important feature is not where Teemill products come from, how they are made or what they are made with. It's where they end up.

Unlike 99% of clothing that eventually goes to landfill, every product we make is designed to come back to us at the start to be remade. Instead of creating waste, we create new products from it. The technology we developed to make this modern, circular economy work is a solution we want to scale up quickly. When it comes to sustainability, climate change, the plastic crisis – we do not have much time. That is why we put it in a platform, online. That is why it is free to use.

TeeMill
I love that they try to make sustainability and circular economy happen rather than wait until the big brands turn around. That was one reason for us to move to Ireland: to become more sustainable and self-sufficient so we can do our little bit to save this planet. Also, I worried the best husband's pension might not be enough, and I wanted to create some extra income with the Patreon blog & this shop.
Why am I writing about it now? Well, as the featured image shows, they have a "buy one & we plant a tree" promotion just this weekend until Midnight Sunday. I know that many of you are keen on supporting the planet, and planting trees are one of the best ways to do so. And if you could get a comfy shirt or creative bag and support us on our journey that's even better, isn't it?
But I know how things are at the moment for all of us financially. So if buying isn't an option a shout-out on your blog or social media would be extremely appreciated.
And who knows maybe it is also an idea for you to create some extra income.
Please stay safe, stay kind and remember: you rock!